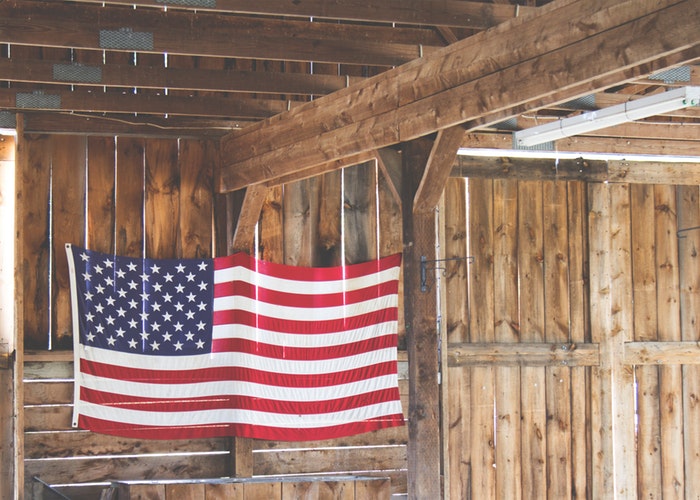 Shankill Boy Made Good!
It was a real privilege for me to recently visit the state of Texas in America for the first time. I was invited by my good friends Bobby and Lisa Waite to stay at their home in the beautiful city of McKinney, not far from Dallas.
One of the highlights of the trip was a Tuesday afternoon meeting spent with Tim Horner, the President of Premier Designs Inc at his home office and distribution centre in the Dallas area.
Premier Designs Inc are a direct sales company, specializing in high fashion jewellery and was founded by Tim's father, Andy Horner and his late mother Joan back in 1985. They had the purpose of "enriching every life that they would touch."
Based on sound business practises and the desire to serve people, Premier Designs inc have grown into a multi million-dollar corporation with independent distributors in over fifty states in America and there I found myself in a meeting on that Tuesday afternoon with the Company President!
After exchanging pleasantries, I learned from Tim that day that his father Andy, now in his 90's was born in the city of Belfast. That really got my attention! When I asked him whereabouts in Belfast his father was born, his reply nearly made me fall of my chair, 3 UPPER CHARLEVILLE STREET!
Stunned at the reply, I blurted out "That's in the next block to where the church I pastor is situated. Your Dad was born and bred in the heart of the Shankill!" "I know!" Tim informed me and the last time his Dad and family visited was back in 1999.
The story goes that Andy Horner was born on 5th August 1924 to Andrew and Sarah Horner. His Dad was a welder in the Belfast Shipyard and his Mum worked as a weaver in a linen factory.
Andy and his family had a tough upbringing. He talked about how his Dad wasn't around much and his Mum wanted better for her children.
Even though Sarah loved her friends and family in the Shankill area and was also a faithful member of Matchett Street Gospel Hall, she made the biggest decision in her life on the 8th April 1931, when she, her 6 year-old son Andy along with his brother Hugh and sister Chrissy boarded the Duchess of Richmond at Belfast Harbour bound for Canada.
Apparently Sarah's friends from the Gospel Hall gathered to pray with the family as they left, singing the words "God be with you till we meet again, by his counsel's guide, uphold you, with his sheep securely fold you, God be with you till we meet again."
It truly was an act of faith, courage and sacrifice for a fifty one year-old mother with three of her kids to leave family, friends and her beloved Belfast behind to give them an opportunity and a hope in life.
Little did Sarah know that the journey she began that day would lead, fifty four years later, to the adventure of Premier Designs Inc. A company that would touch thousands of lives in America and around the world with opportunity and hope.
The Horners settled in the city of Woodstock, Ontario. They found accommodation living in a flat above a maple dairy store and attended Oxford Street Baptist Church, where at 11 years old, Andy had become a Christian.
During World War II, Andy joined the Royal Canadian Navy and after a few year's service, he met and married Joan and in 1950. The happy couple then moved to Boston looking for work unsuccessfully, and ended up in Dallas, Texas!
During the next 35 years, Andy had taken on board the impact that his mother had left on his life. He wrote "The legacy my mother left was not silver or gold, but was worth so much more. She taught me how to work hard and that it was more blessed to give than to receive."
Andy worked for 35 years in the direct sales industry and rose to management level for various companies. Then in 1985, Andy took the plunge after much prayer, to begin his own business in the jewellery industry, sharing whatever profits he would make by supporting missionary projects around the world.
As I walked around the Premier Design complex with Tim and my friend Bobby, I realized that all this didn't happen by chance, but that the "divine designer" had brought this about and he will see it to the end.
A young boy from mid-Shankill, who has lived the American dream, worked hard and used his God given skills to enrich other peoples' lives. It's a story of courage, faith and hope that should inspire every one of us. A Shankill boy made good!