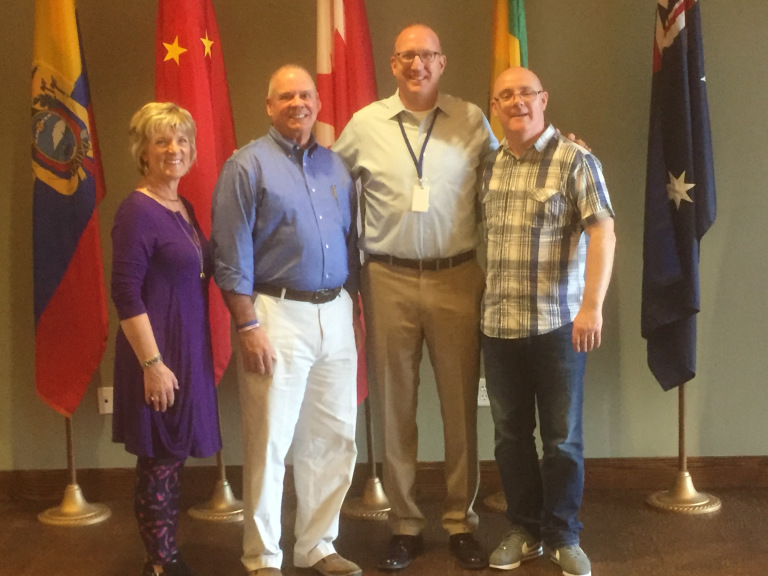 The Five-Billion-Dollar Mile
I have so many memorable highlights of the visit to my good friends Bobby and Lisa Waite (pictured above, also with Tom Hayes). At their home in McKinney, Texas in February 2017.
One memory that stands out was a Monday morning two-hour tour of author, broadcaster and Pastor Chuck Swindoll's 'Insight for Living' headquarters in Frisco. This is a seven-acre site that is situated right next door to the Stonebriar Community Church where Swindoll preaches.
'Insight for Living' HQ is in an area on the Lebanon Road known as 'The Five-Billion-Dollar Mile'. The best-known project along that mile is the Dallas Cowboys $1.5 billion 'Star Complex', a practise facility for the well-known NFL football team. That complex also boasts a state of the art 12,000 seat indoor stadium.
From what I can remember while visiting there three years ago, was looking across at this vast stretch of waste land and learning about what potentially was in the pipeline to be built in this prime piece of real estate by its developers.
A forty-acre medical park, office buildings, 2,400 apartments, hotels, theatres was all part of the plan and much more. This impressive vision of its developers left a lasting mark on me as I looked on, not at what the land 'was' at that point in time, but what it 'would become'.
This can equally be the case concerning the potential of each human life that is placed in God's hands. The Bible tells us the story at the very beginning of the Lord Jesus Christ's ministry upon this earth.
One of the men whom Jesus called to become one of His disciples was a fisherman called Simon Peter. In John Ch 1 V 40 – 41 it says 'One of the two who heard John speak (a reference to John the Baptist), and followed him was Andrew, Simon Peter's brother. He first found his own brother Simon, and said to him, 'We have found the Messiah' (the anointed one)'.
After being brought to Jesus, v 42 records the fact that Jesus not only knew Peter for who he was but also for what he could become!
'Now when Jesus looked at him, he said 'You are Simon Peter, the son of Jonah, you shall be called Cephas' (which is translated as a stone). Up to this point he was known as 'Simon the son of Jonah or John', now he would be known as Cephas which means 'a rock' in Aramaic language and 'Peter' in Greek.
Jesus would take this rough, tough fisherman and would transform him into one of the strong characters and leading pillars of the New Testament church.
This meeting with the Messiah not only gave him a new name but would also change Peter's life. The writer Warren Weirsbe said, 'It took a great deal of work for Jesus to transform weak Simon into a rock, but He did it!'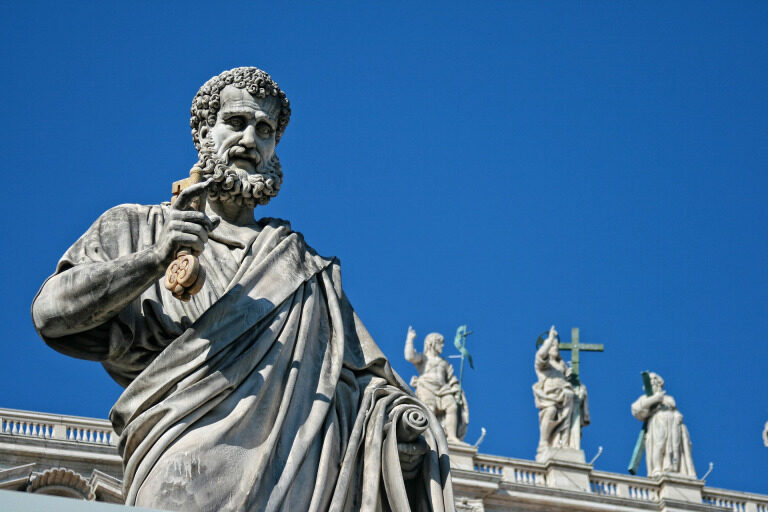 As a result, Peter's life and writings (he wrote two letters that have their place in scripture) have inspired and blessed millions of Christians over the centuries.
The five-billion-dollar mile to my knowledge, is still a work in progress, just like our own lives. However, the difference with you and me being, that we are a work that one day will not be completed through the vision of developers and efforts of man. But through the faithfulness of a mighty saviour and wonderful Lord who sees the potential in each single one of us.
Will you let him transform your life today?