The Story of 57 Varieties
Henry John Heinz was an American entrepreneur who founded the Heinz Company that is famous for its 57 Varieties.
He was born in Pittsburgh, Pennsylvania on the 11th October 1844 to John Henry and Anna Margaretha Heinz. They were both were German immigrants who came to the United States, in the early 1840s.
Settling in America, Henry's father set up his own brick making company which became a flourishing business. His ambition however, for his son wasn't to follow him into the family run business but rather to become a preacher.
Young Henry didn't share his father's aspirations but leaned more toward business. This was evident at the age of 14 when from a portion of his mother's garden, he grew his own vegetables and sold them to the local greengrocers!
When Henry reached the age of 25 he decided to form his own business. Initially he entered into a partnership with a business colleague. Unfortunately, that wasn't without its difficulties and the business failed.
This forced Henry to declare bankruptcy. Despite this set back Henry was ready to try again. This time he wouldn't look back, building a company into a multibillion dollar corporation and making his name legendary in the supermarkets of this world.
As a committed Christian, Henry based his daily business on Christian principles.
His motivation for mass producing his ketchup product which was one of his first products was not so much about making money, although this became a result of the practise. His motivation was to help make life easier for housewives at that time, adding a little bit of taste to food at supper time!
Henry was also committed to bringing out the best in his employees and believed firmly that his success was a direct result of his hard work and faith in God!
One of his famous quotes was "To do a common thing uncommonly well brings success" and this reminds me of the words of the Lord Jesus Christ in Matthew Ch 10 v 42 "And whoever gives one of these little ones only a cup of cold water in the name of a disciple, assuredly, I say to you, he shall by no means lose his reward."
The lesson that we learn from this verse is, how much we love God can be measured by how well we treat others. Jesus' example of giving a cup of cold water to a thirsty child is a good model of unselfish service.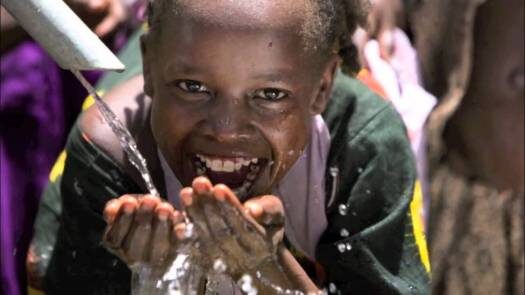 A child usually can't or won't return a favour but God notices every good deed we do or don't do as if he were the one receiving. Is there something unselfish that we can do for somebody today? Although nobody else may see, God sees!
Helping other people is certainly a noble act, as is having that gifted ability of seeing and bringing out the best in others.
Even more important than these two things is committing your life into God's hands. I cannot think of a better way to live. Henry John Heinz, the man of the 57 varieties would vouch for that!