The Supervisor and the Shepherd
Anyone have memories of O'Hara's Bakery? Famous for its plain bread and Belfast baps and many other delicacies!
It's hard to believe that it's nearly twenty years ago that the local family business closed its doors for the last time and has been sadly missed ever since in the community.
Back in the nineties, I was an employee in the main bakery that was based in Cambrai Street in the Woodvale area, and while we miss the smell of freshly baked bread every morning, we certainly don't miss the 4am starts!
During my time working there, I remember that we had a supervisor who I'm sure that not many of the shop floor workers would remember with the warmest of thoughts if the truth be told! He wouldn't make too many Christmas card lists!
He was an ex-Sergeant Major in the British Army, small in stature, rarely smiled, a Scotsman by birth and yes, his name was Jimmy!
One early Monday morning, as the bakery was in full working mode, I remember packing bakery products into trays waiting to be delivered to the shops by the van drivers. Then suddenly I received an unexpected summons to report to Jimmy's office right away!
One must admit feeling quite apprehensive as I walked the short distance to my supervisor's office; simply because a visit there normally brought about trouble of some kind! Like a verbal warning or on the odd occasion a colleague facing instant dismissal!
It was for none of those reasons that I found myself in Jimmy's office that Monday morning. To my surprise after being asked to take a seat, my supervisor broke the sad news to me that his mother had passed away during the previous weekend back in Scotland and he found himself in that very difficult situation of arranging her funeral service.
Not known for being overly religious, Jimmy knew that I was a born-again Christian and asked for my opinion on two hymns that he had chosen for the funeral service, whether they would be appropriate or not.
The opening hymn that he had chosen was the well known words of the 23rd Psalm "The Lords My Shepherd", and the closing hymn picked out was "The King of Love my Shepherd is, Whose Goodness Faileth Never."
I remember remarking to him that not only were the hymns more than appropriate but have inspired, comforted and been a source of blessing to the hearts of many people over the years.
Also they were very personal hymns, especially to King David who penned the 23rd Psalm. This Psalm that is made up of only six verses, contains one hundred and seventeen words and has been described as King David's personal relationship with God!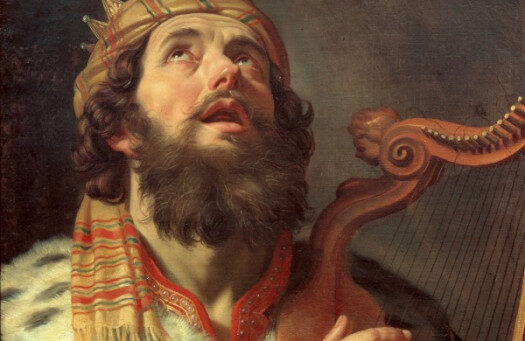 Surely it's a good thing to go through this journey of life, knowing that not only God has been your Shepherd, guarding and guiding your every step and watching over you. Also more importantly, having that personal relationship with Him, knowing with assurance that He is the saviour of your soul.
It's a very good thing indeed and something to think about and act upon today!