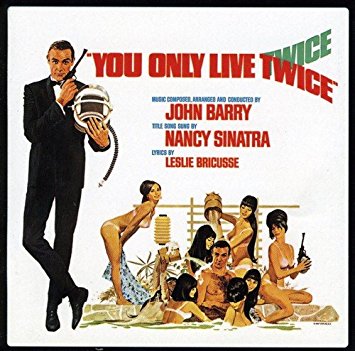 You Only Live Twice
James Bond lovers will know that "You Only Live Twice" was a 1967 British spy movie starring Sean Connery as the fictional MI6 agent. It was a film that was a great success, receiving positive reviews and grossing over 111 million dollars in worldwide box office.
It was also the title of a recent front-page headline in one of the national tabloids, which concerned the fake murder of the Russian journalist Arkady Babchenko. Unbelievably, his shooting in Kiev was staged apparently to unmask an assassin plotting a real hit.
There were gasps of disbelief as Babchenko emerged at a press conference, just 24 hours after his death had been announced, along with grisly pictures of his apparently blood-stained body. He tearfully said sorry to his wife Olechka, saying, "I want to apologize to my wife for the hell that she has been through."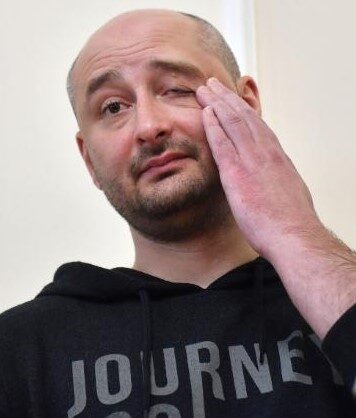 "Olechka", he continued, "I am terribly sorry but there were no other options. I have buried many friends and colleagues and I know the sickening feeling." One minster at the foreign office commented regarding this story saying "It's quite extraordinary. But there is nothing I wouldn't believe anymore." We can fully understand those sentiments, can't we? Nothing shocks us anymore in this world we live in.
The title of this cover story got me thinking of people in the Bible who did live twice. One was a twelve-year-old girl whose Dad Jairus, was a Jewish religious leader who taught God's word to others. The story goes that this girl died and news was broken to Jairus, from some of his house servants.
But when the Lord Jesus heard what had happened, He said to Jairus in Mark C Ch 5 v 36 "Do not be afraid, only believe." You could imagine this was difficult for Jairus to believe those words spoken by Jesus because his daughter was dead!
At his house, everybody wept and mourned for the girl, but Jesus told them "She is not dead, but sleeping." Because of those words the people laughed at Jesus because they also knew the girl was dead. The Lord Jesus put them all out of the room, took the girl by the hand and said, "Little girl, I say to you, arise!" The dead girl heard the command of Jesus, her spirit returned, and she arose immediately. The girl had been raised her from the dead!
You can imagine that the girl's parents were totally astonished. How grateful they were to the wonderful love and power of the Lord Jesus Christ that brought their daughter back from the dead. Here was a girl who could testify how that she lived twice here on this earth!
Speaking as a Christian, I believe that this story found in the Bible, is not fictional in the James bond mould. Instead one that is true and has encouraged the faith of many over two millenniums.
In a world where the "extraordinary" makes the news headlines, is it really that difficult to believe Gods word? I would encourage you to pick up a copy and read it. You will find out there that We Do Live Twice. Once in this world and the other in eternity. Where do you intend in spending the latter?