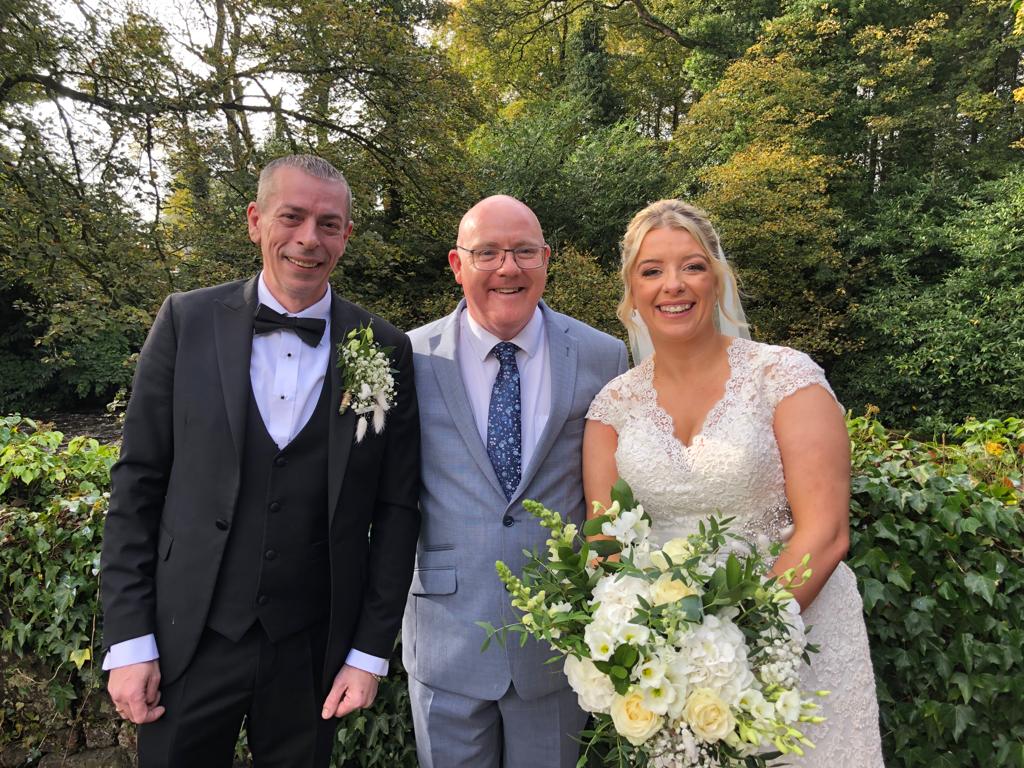 October 23 Recap
He was wounded for our transgressions, He was bruised for our iniquities; The chastisement for our peace was upon Him, And by His stripes we are healed. (Isaiah 53:5)
October began with a special visit from Pastor Greig Ferguson along with his son from Yoker Evangelical Church in Glasgow. Pastor Greig spoke at the morning service and shared his testimony in the evening at Reach Out at the Welcome. However, Greig wasn't the only visitor, Bobby Waite who has ministered at the church before flew in on his way home to the USA from Ethiopia. Bobby shared at our evening service and at Teaching Tuesday updated us on the work he is involved in as well as joining with the senior citizens during the few days that he was here. We really appreciate both men coming to visit and sharing with us.
Pastor Jonathan has continued the teaching series in Isaiah on Sunday mornings and Philippians on Tuesday evenings. It is great to have more people joining with us online and during the month we set up an Instagram account to keep people up to date with what is going on in the church. If you have Instagram, please give follow the church and youth accounts.
On Sunday 15th October we had a baby dedication during the morning service. Pastor Jonathan presented Levi to the Lord along with his parents. We pray that as a young family they would trust in Christ for all things.
All the ministries have continued to grow, and the leaders are looking forward to a break for half term. Pastor Steve had the opportunity to take a special harvest assembly in Edenbrooke Primary School. The Scripture Union Group in the Belfast Model School for Girls also recommenced. We pray for all the pupils and teachers that Pastor Steve seeks to encourage and reach.
For many in the church October has been a challenging month, for some they have faced ill health and for others they have experienced bereavement. We pray for all of those going through difficult times that they would continue to keep their eyes focussed on Christ.
We rejoice in the salvation of new souls. We pray for Nick and Margaret that young in their Christian life they would grow in the faith and knowledge of Jesus Christ. Pastor Jonathan also had the privilege of leading a lady called Myrtle to the Lord. 10 days later the Lord would call her home to glory, we give thanks for her salvation. Pastor Jonathan also officiated at the wedding of Paul and Niomi Cousins and ask that God would bless their marriage.
As we look ahead to November, we have our Christmas Fair on Saturday 25th with the aim of raising money for Blue Blossoms Autism Support Group. Please keep that date free and come along!