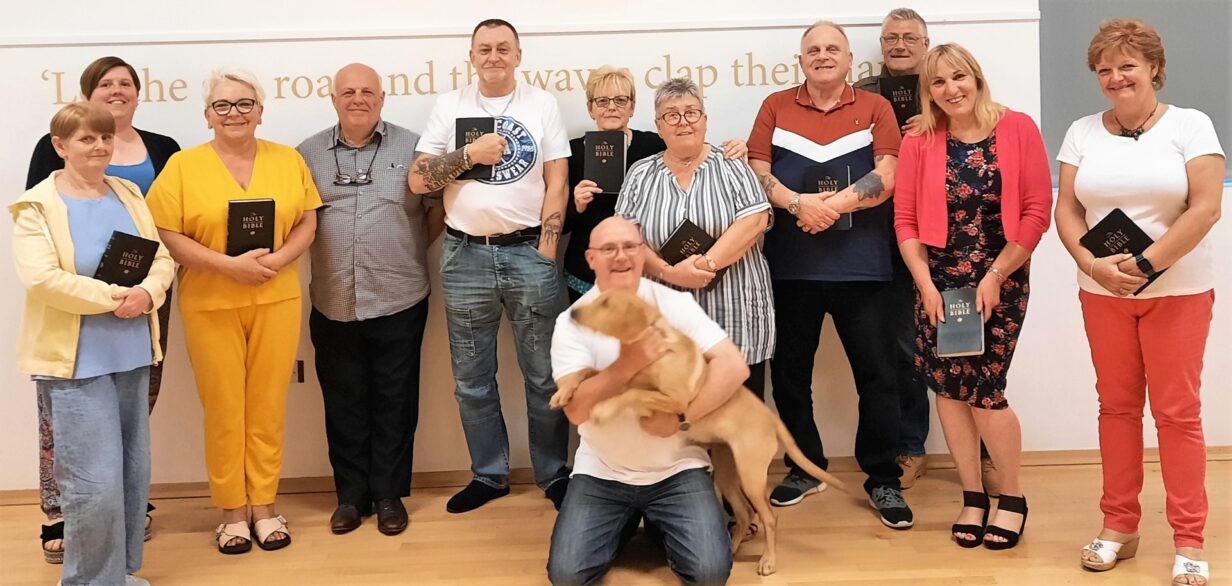 Christianity Explored Class of June 2021
Welcome Evangelical Church delivered the final session of the Christianity Explored course on Sunday 20th June 2021.
The popular series helps people to meet Jesus in the pages of the Bible by exploring topics central to the theme of the gospel message. It addresses tough, real-life questions that deal with everyday issues and points people to the Creator for the answers.
Rev. Mark Armstrong conducted each of the sessions that saw an increase in participants week-on-week. God willing, more courses will become available in the near future and if you would like to be kept updated please contact us for further details.
You can read more about Christianity Explored on our connections page.