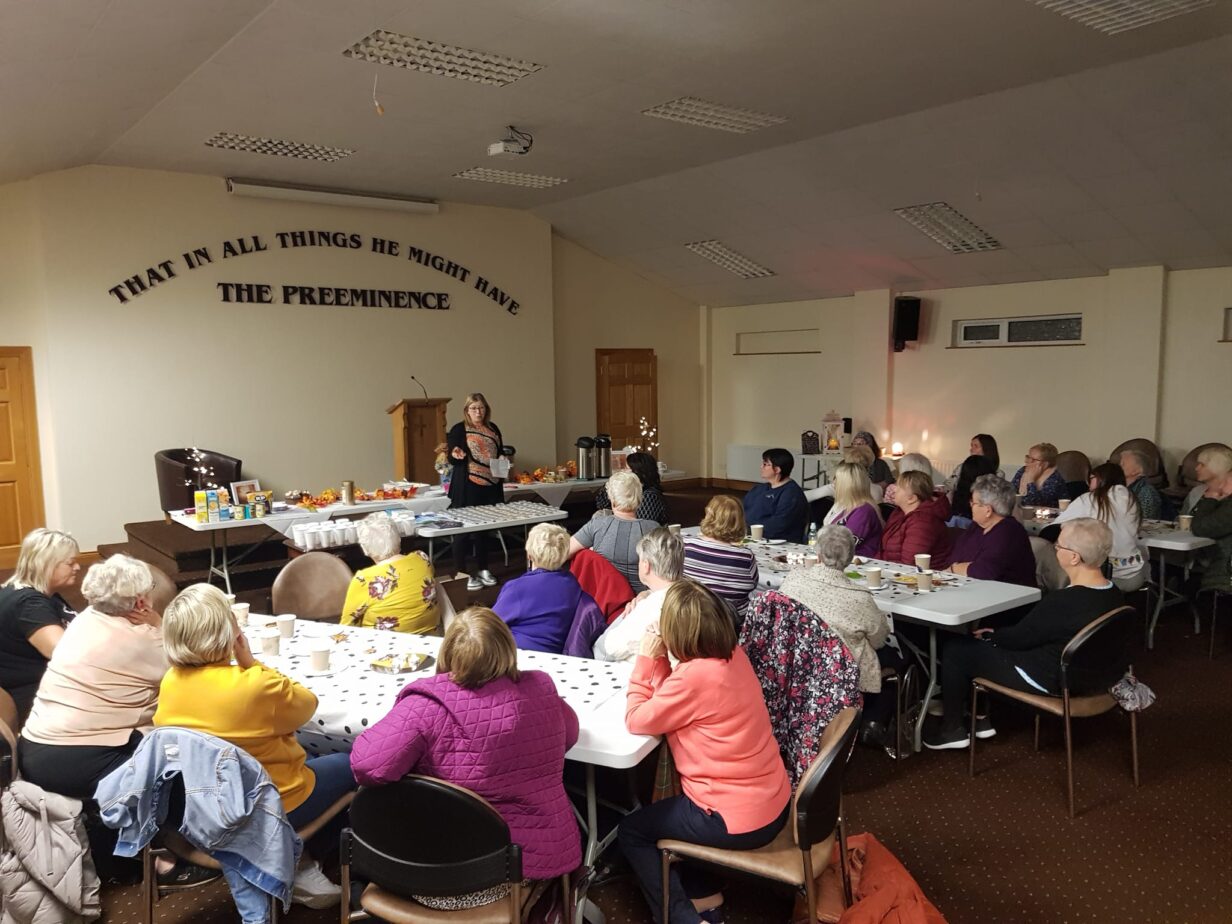 October Recap
"Give thanks to the Lord, for He is good! For His mercy endures forever." (Psalm 136:1)
We give thanks to God for everything that has taken place at the Welcome over the last month. Pastor Jonathan has continued to teach the church on the Life of Moses on Sunday mornings and from the book of Ephesians on Tuesday nights.
The Friday Night Club, Kidz Reach and Thrive have continued to grow. The children and young people are having lots of fun at the different ministries but more importantly every time they meet, they are hearing the good news of Jesus. Meanwhile the Seniors citizens continue to gather each Wednesday morning for fellowship which has been a blessing and encouragement to those who attend.
There were two visiting speakers along during October. On Sunday 2nd Cameron Palmer came to Reach Out at the Welcome and was interviewed about his testimony by Philip Mitchell. On Tuesday 26th Jackie Roberts came to share about the significance of the Tabernacle. Both were great evenings!
During October there were two baby dedications. Brodie Lewsley and Lynden Beck. We give thanks to God for both little ones and pray they will come to know Christ as their Saviour.
Soul Sisters met on Monday 17th and had a fantastic night. Jacqui Roberts came along from CAP (Christians Against Poverty) and shared some helpful advice and tips for surviving the cost-of-living crisis, while reminding the ladies that God is in control through personal testimony.
Pastor Jonathan had the opportunity during the month to travel to Poyntzpass Baptist Women's Fellowship and Glenwherry Presbyterian to share the Lasting Legacy presentation of Amy Carmichael. Meanwhile, Pastor Steve has had the opportunity to work alongside some pupils from Integrated College Glengormley by providing mentoring for them in school. God is blessing us, and we will keep pressing on in November for His glory!