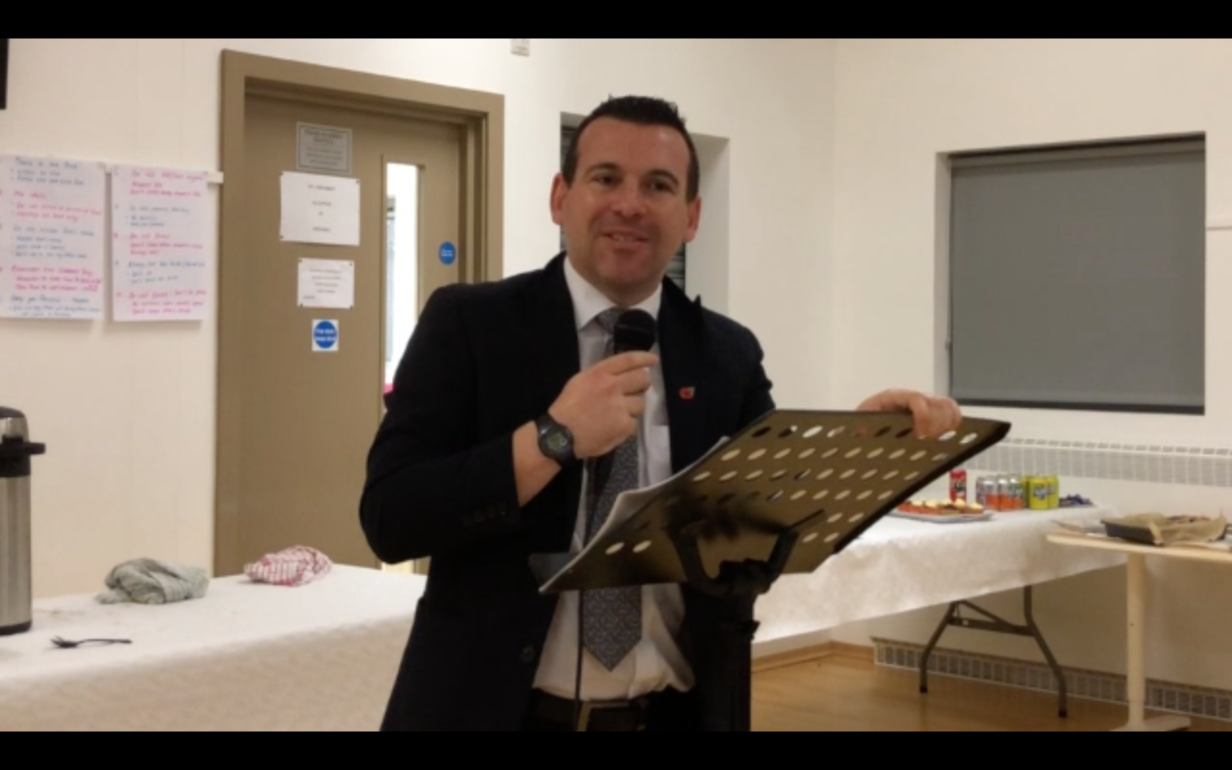 Reach Out- John Weir
On Sunday 6th November at 7.30pm over 60 people gathered to hear the remarkable testimony of John Weir. John was brought up on the Donegal Road in Belfast. His family never attended church and John had aspirations to play for Chelsea F.C. At 19 years old John came to know Christ as Saviour after having his football dreams ruined by injury. Shortly after his parents got saved and God gave John a passion to reach the lost with the Gospel. If you missed John's testimony you can watch it on our Facebook page.
Our next Reach Out event will take place on Sunday 4th December, meantime on Sunday evenings at 7pm we will be running Hope Explored which everyone is welcome to come along to.