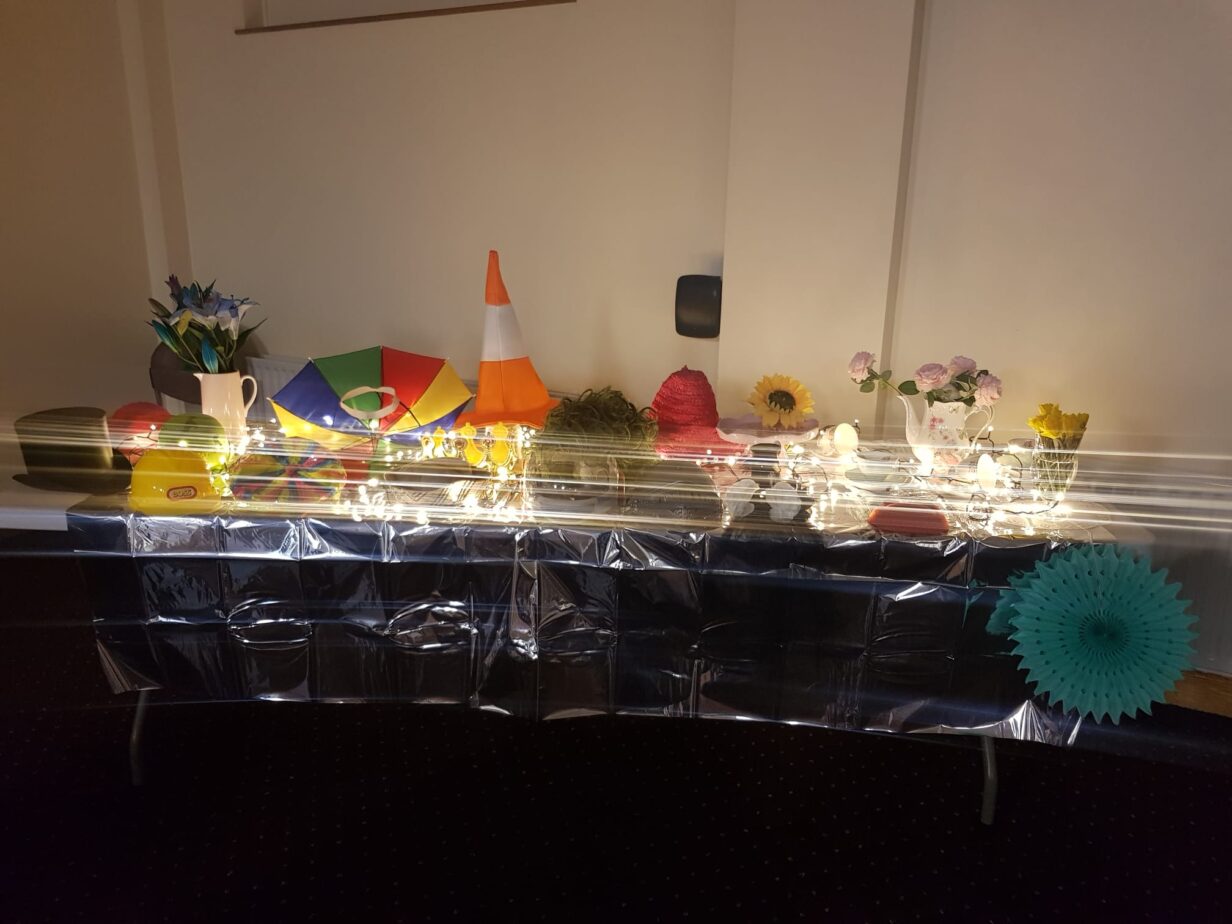 Soul Sisters' Mad Hatters Tea Party
On Monday 6th February the ladies gathered together to have a Mad Hatters Tea Party.
While organising the night Gillian and Amanda picked the theme based on the idea that as women we wear many "hats". Mothers, wives, sisters, daughters, cooks, taxi drivers, homemakers, our many different careers hats.. As we think of Christ's time on earth Gillian drew our attention to the fact that Christ also wore many "hats" while he walked amongst us, son, carpenter, miracle worker, teacher; but most important he physically put on the crown of thorns and suffered and died to be our Saviour.
In the spirit of the theme all the ladies wore hats, some silly, some fancy and some even went the extra mile and handmade hats specially for the event. Towards the end of the evening we enjoyed a catwalk of said hats and prizes were awarded.
We enjoyed a time of tea and treats with time to spend catching up with old friends and making new.
Gloria shared with us a little of her life story and how God has been working in and through that story. Gloria's story is a real life picture of how through good or bad God is always with us and can use us wherever we find ourselves and He will equip us as He has equipped Gloria with many talents when we are willing to serve Him.
The evening finished up with a game or two and more conversation. To see more photos check out our Facebook post.