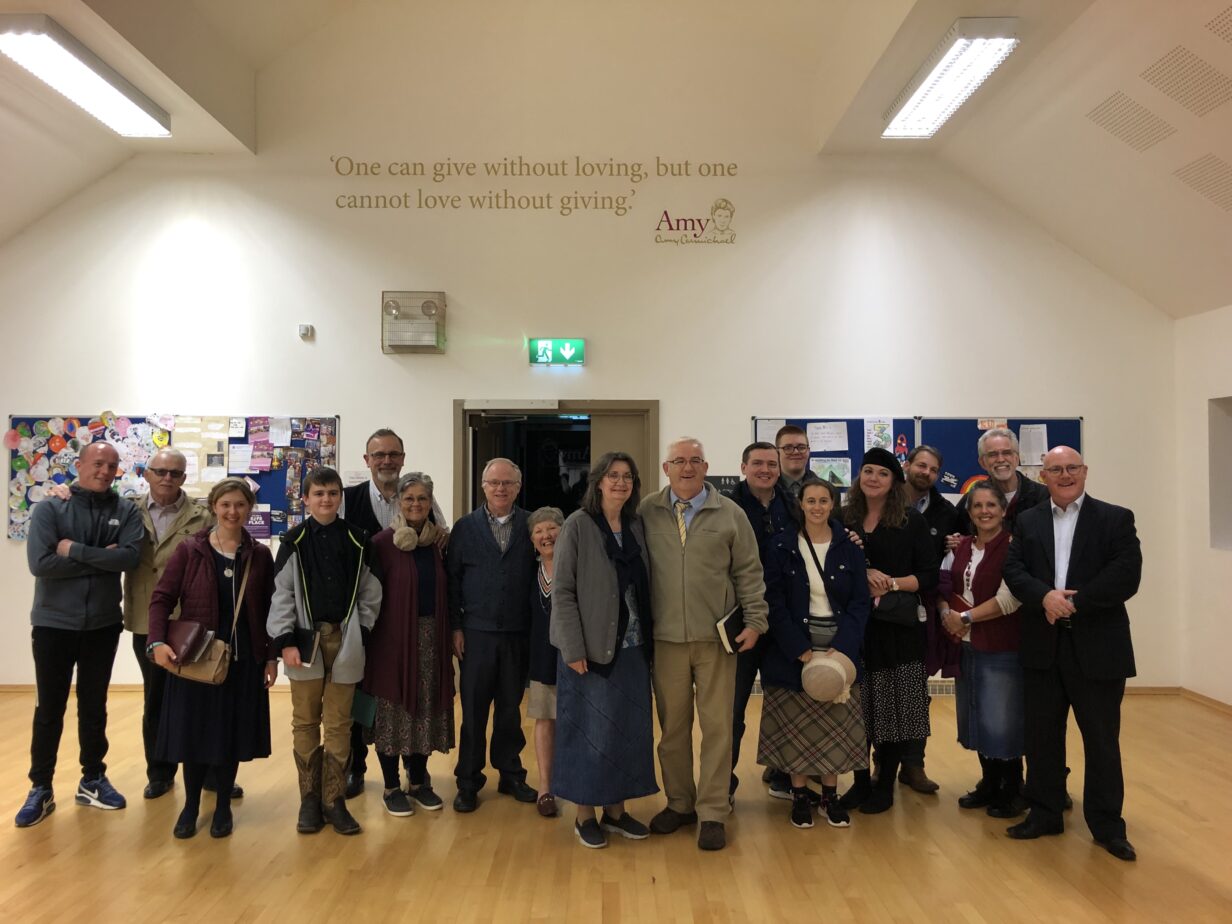 USA Visitors at the Welcome
On Tuesday 27th September a group of 16 visitors from Calvary Baptist Church, McMinnville, Tennessee came to visit and fellowship at the Welcome. Pastor Tom Fittis from the Calvary Church shared about the journey God had led him on from Belfast to Tennessee. Following on from that Pastor Jonathan shared about the lasting legacy of the life of Amy Carmichael, the founder of the Welcome. Pastor Jonathan encouraged the church to think about the legacy they can leave behind for the Lord. Refreshments were served after the service which gave an opportunity to share and get to know each other a little better.
In the word of Amy Carmichael herself, "Come one, Come all, Come to the Welcome Hall." Over the last two months it has been great to have visitors from Scotland, England, India and now the USA join with us. If you would like to come a visit you would be made more than welcome or join with us online on a Sunday morning or Tuesday evening.