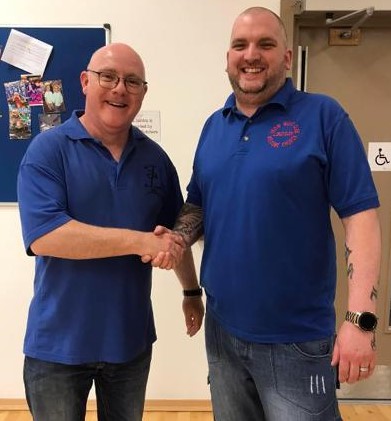 Friday Night Youth Farewells & New Beginnings
After 16 years of leading the Friday night Youth Club at the Welcome, Pastor Jonathan Clarke passed on the reins to Lindsay Forsythe this week.
Past and present youth leaders met on Pastor Clarke's final night of leading the Friday night meetings to celebrate his retirement. God has truly blessed the Youth Club, with more and more children and young people gathering each week.
Pastor Clarke thanked everyone in attendance and introduced fellow Welcome Evangelical member Lindsay Forsythe as the new leader.
May God bless Lindsay's role and may He encourage the young people as they continue attend the Friday evening meetings.
If your children would like to attend the Youth Club, please get in touch.